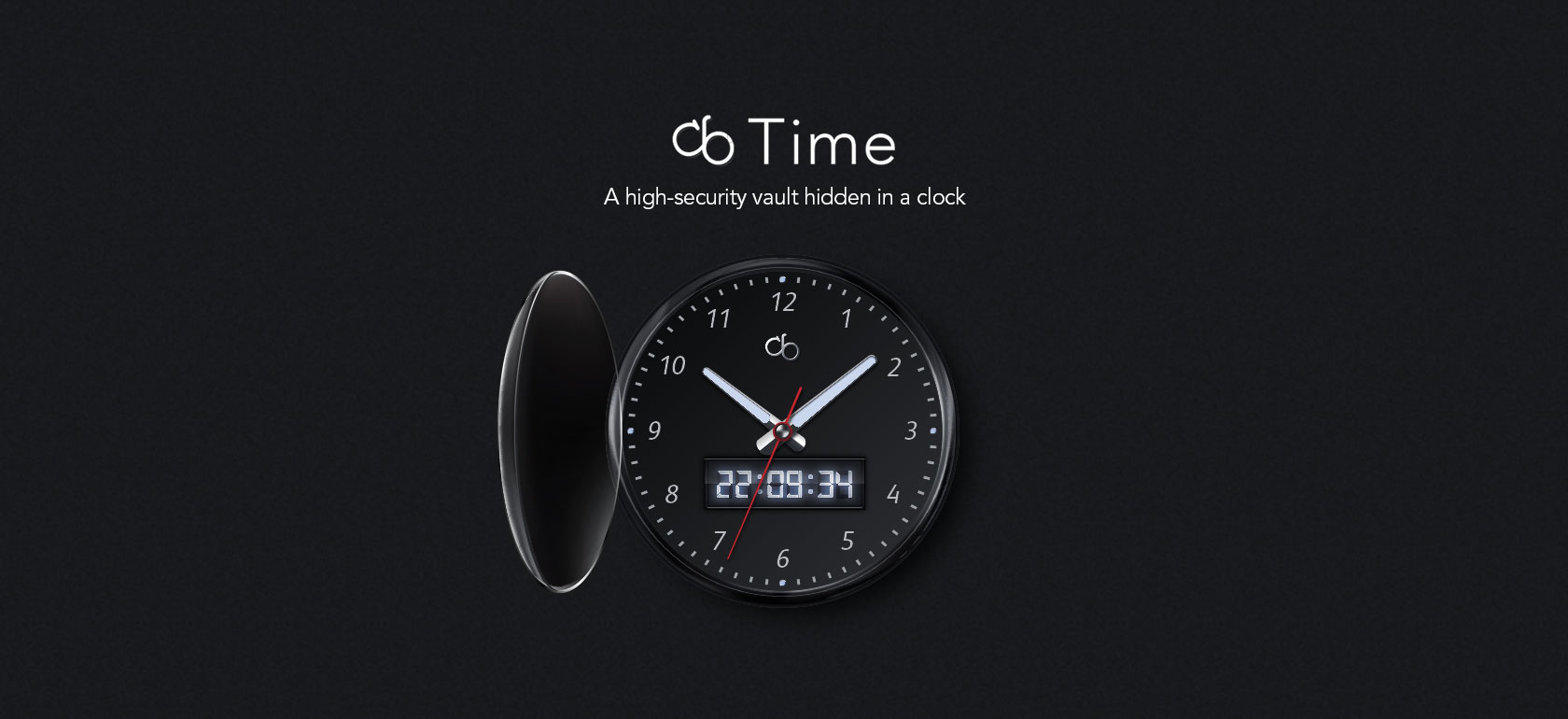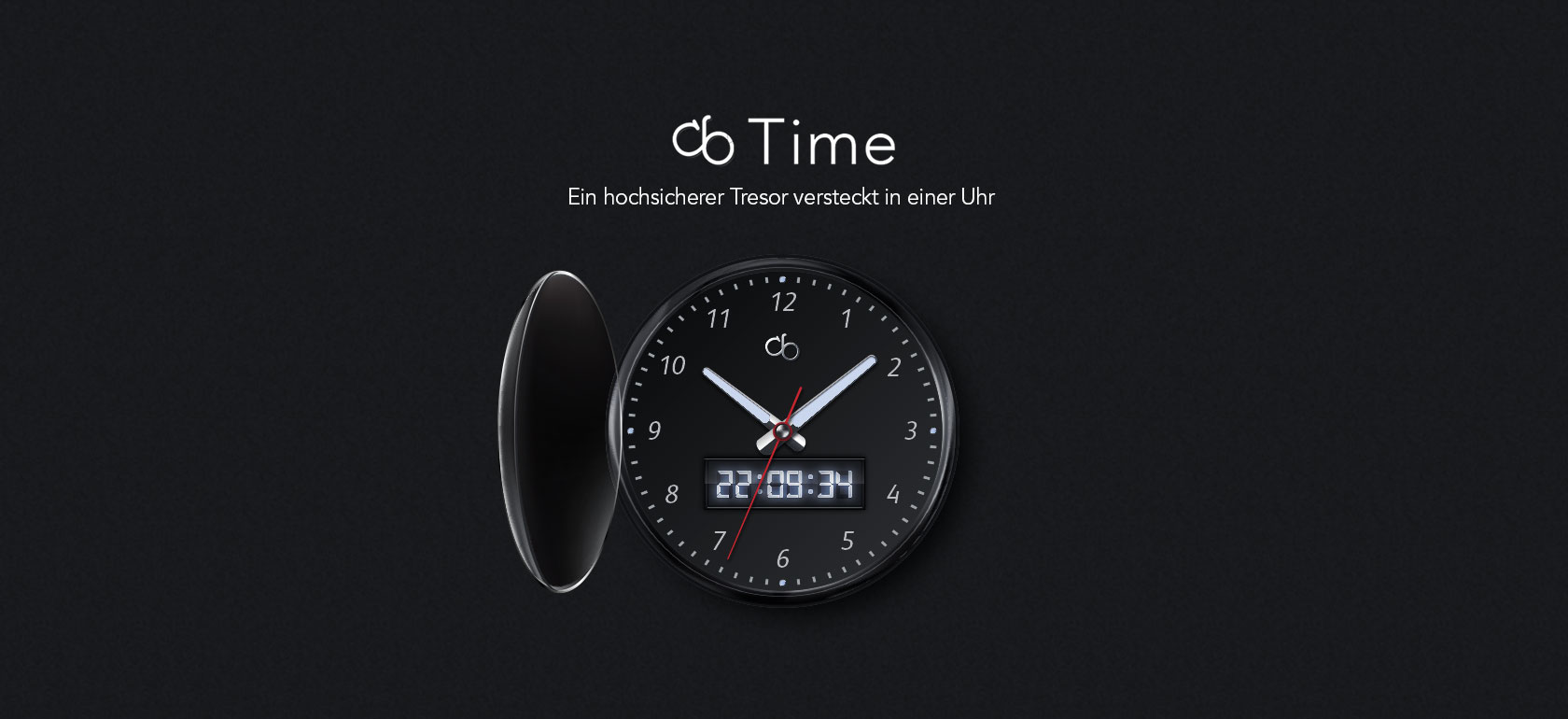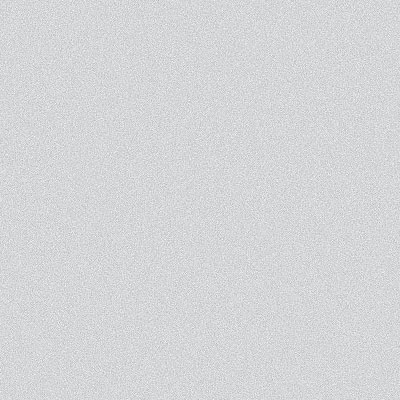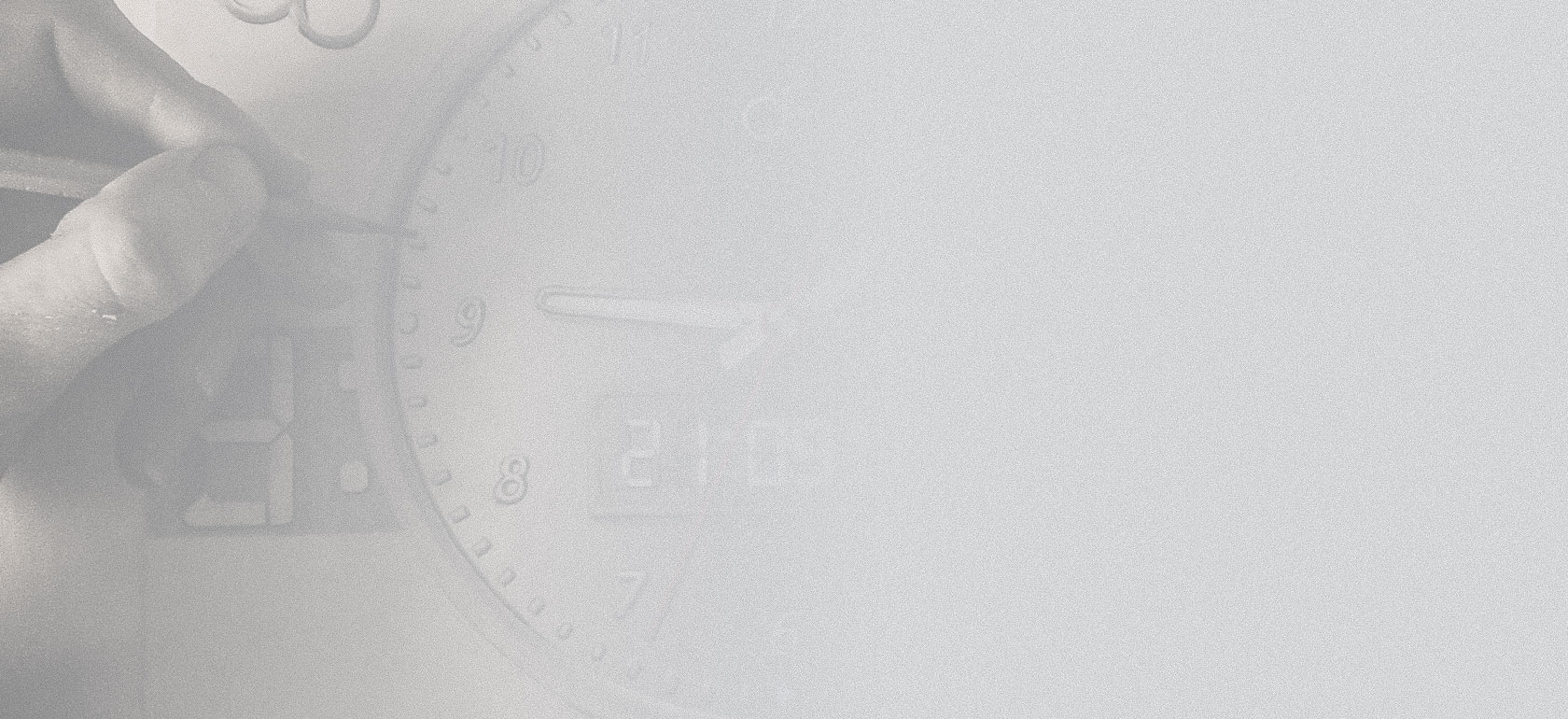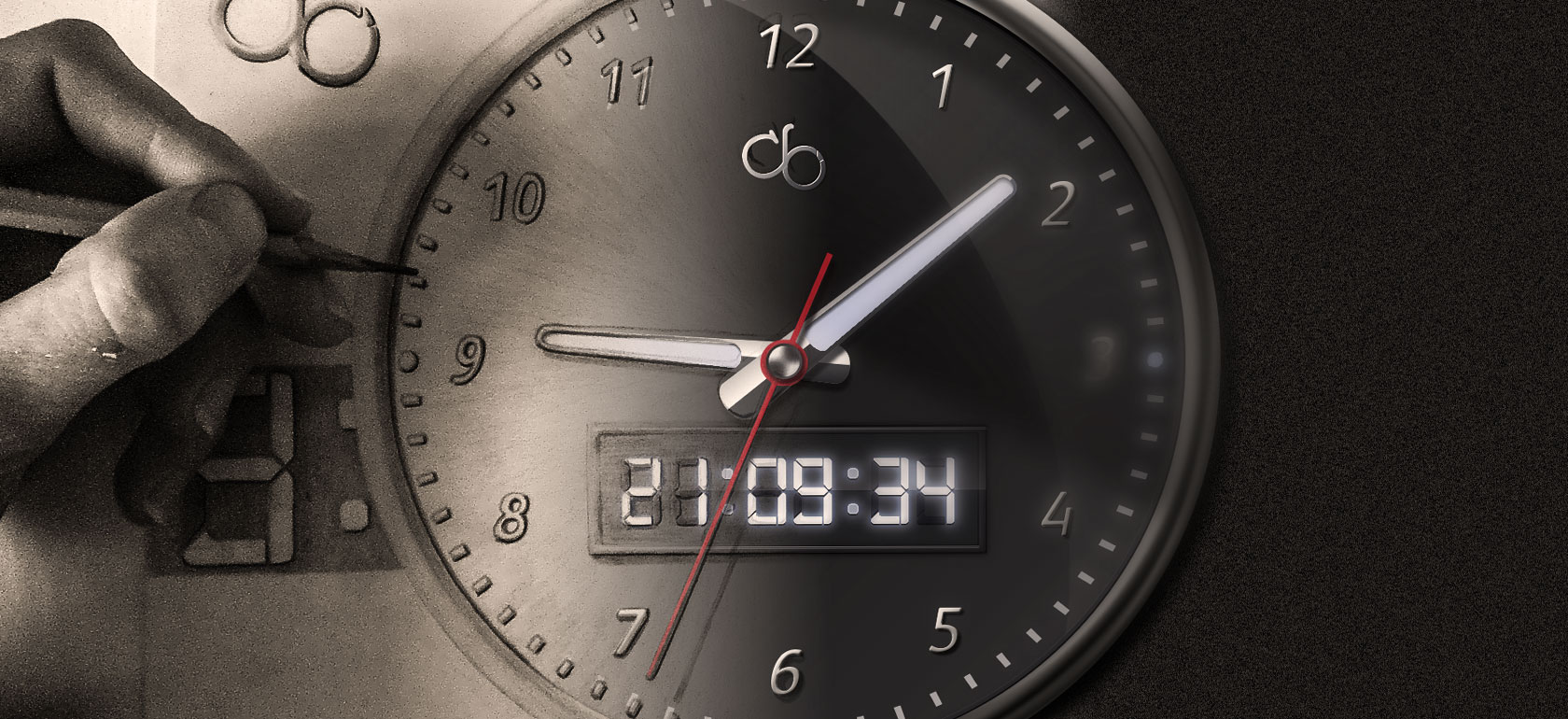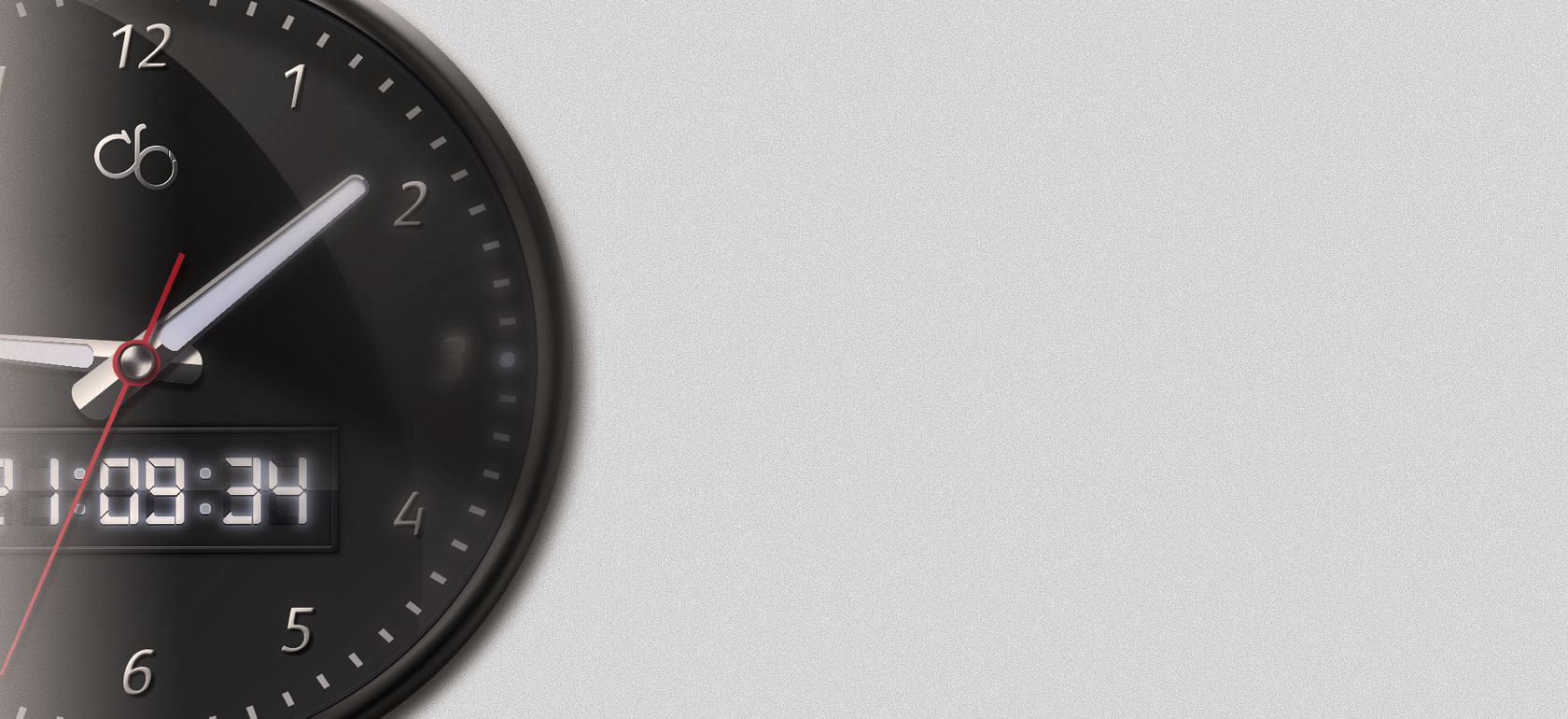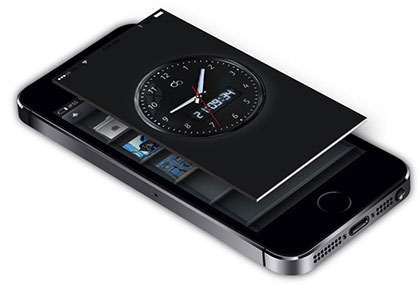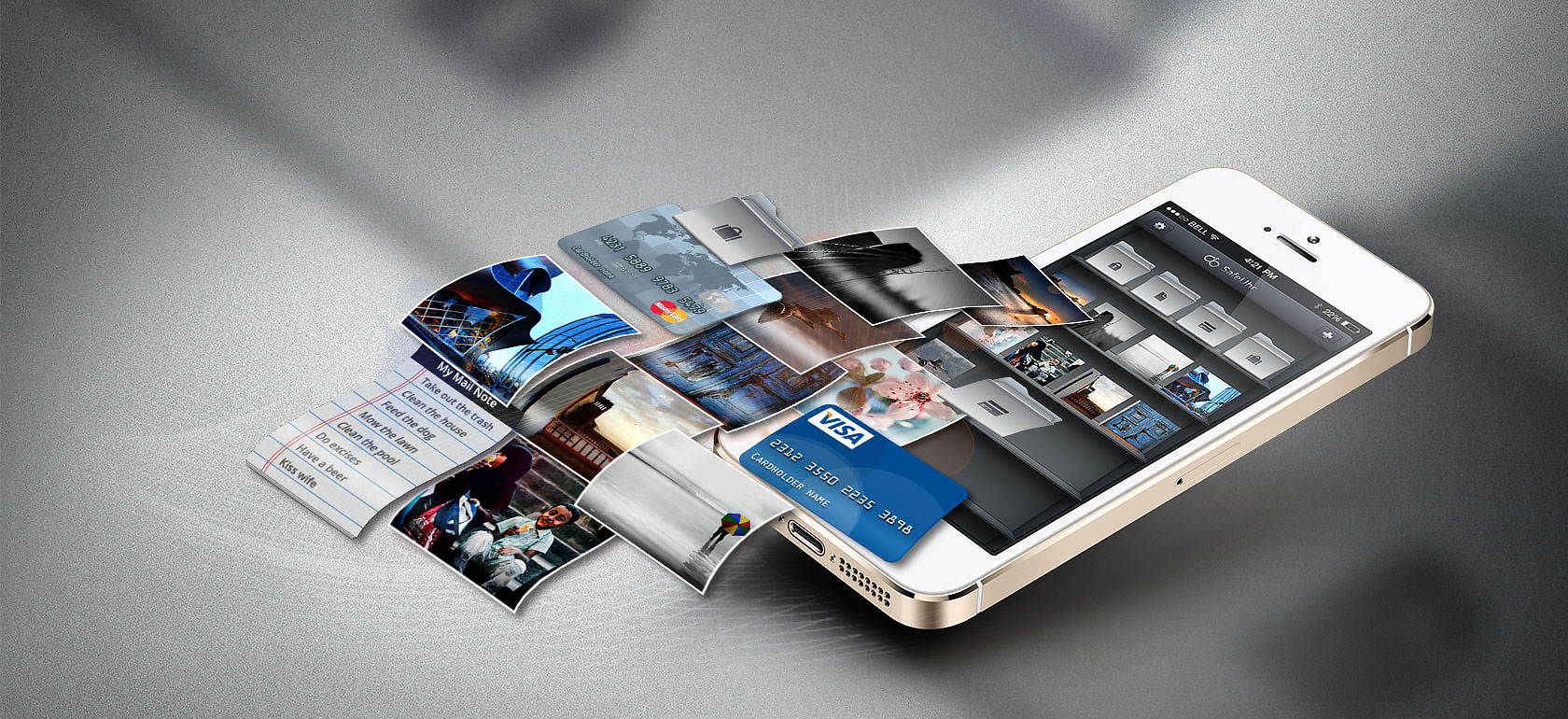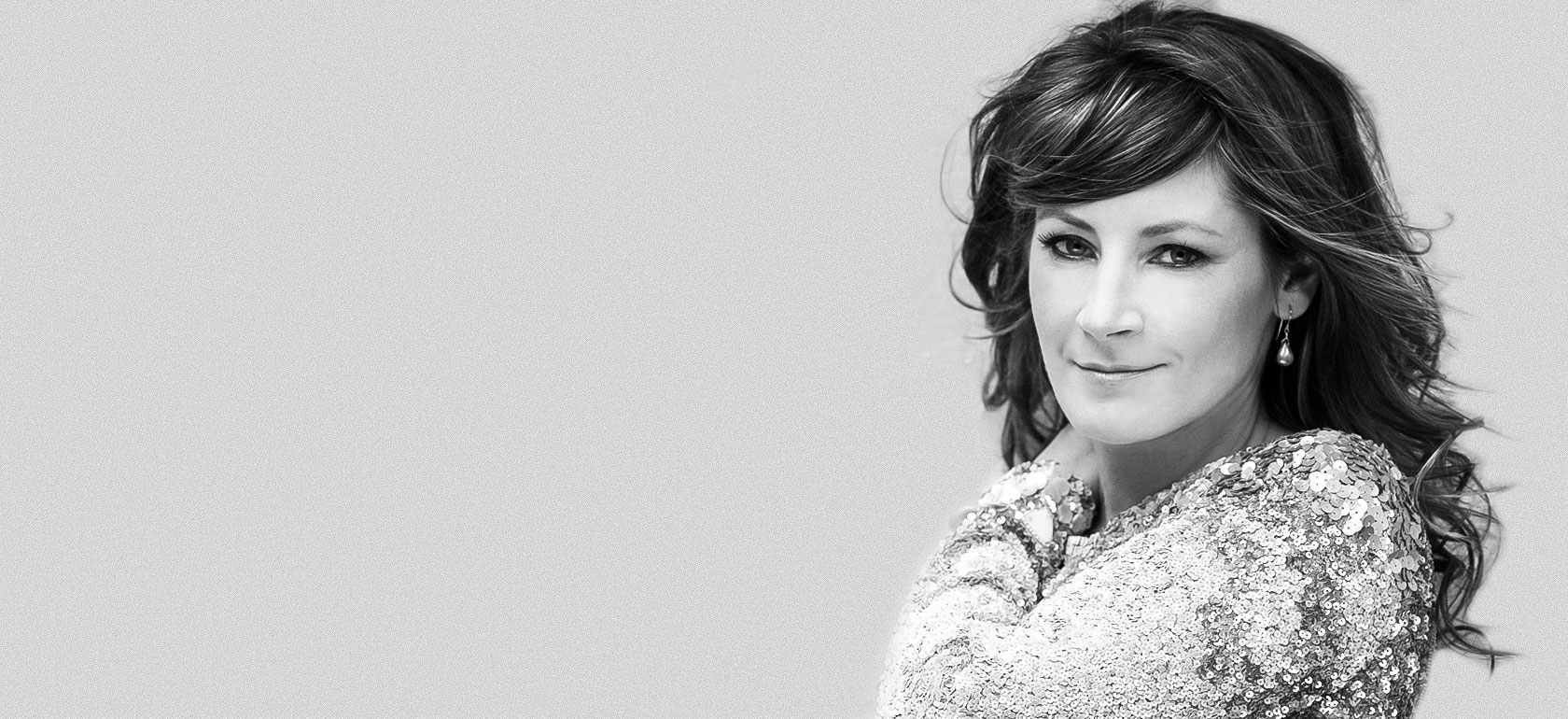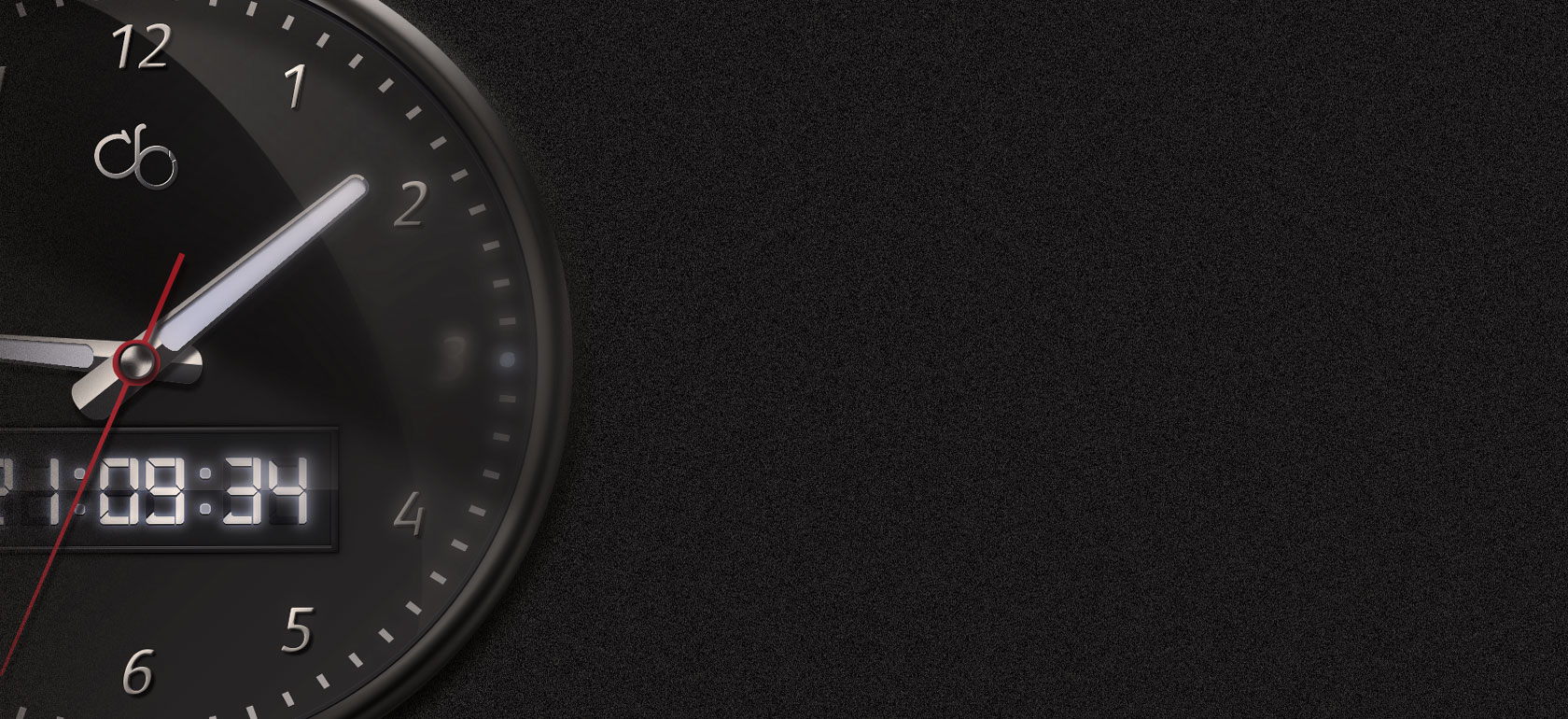 Hand-Crafted in Germany
How does one create a clock with timeless design, one of
the world's most secure data systems in a size small enough to fit in your pocket?
The development of this unique app begins and ends at cb innovations in Baden-Baden, Germany – where a small
dedicated team pushes all their creative and technical capabilities to the absolute limit.
This team is dedicated, and detail oriented. Each dial, glass, hand, form, spacing, as well as every area of the integrated
data security system,has been created and drawn by our designers, in stunning craftsmanship.
Harmony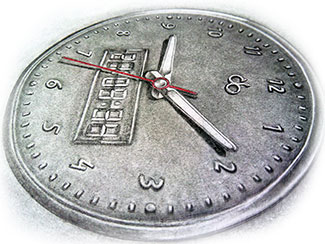 Only when all elements come together in harmony, true design can be realized. Only when this has been achieved, our coders can begin to set things in motion by writing each character, line and code, one-by one for this software.
The result speaks for itself: cb Time presents a finely tuned hybrid of innovation,form and technology. Its unique design emphasizes the timeless qualities of a watch with clear simplicity and provides them with a modern and elegant touch.
The most important aspect is the precise display of time – which is why even the advanced data security system only serves as a secondary function.
An aesthetic connection
of time and space.
cb Time is a contemporary reimagining of the classic watch with an interpretation of time
and space shaped by modernity and security. This app can not only be used as a simple watch
with alarm function, but also as a high-security safe for all your personal data.
This security measure is an integral part of the Apps design.
By opening the watches glass and pressing the center, you can input an access code by using the individual hands. Once input, the code can be confirmed by pressing the center one more time.
A high-security safe for your personal data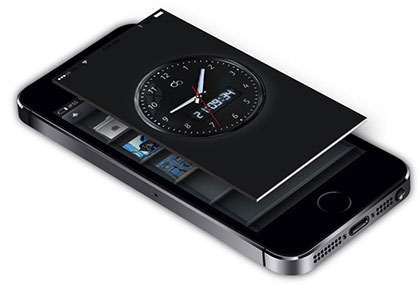 Confidential data has to be protected from hackers – no matter if this data is your CV, vacation pics, bank statements, voice memos or an important document.
By utilizing state-of-the-art security technology, cb Time protects each single piece of data with the strongest available 256-Bit AES algorithm. The AES-256 Bit encryption is one of the worlds best data encryption systems, and is being used to secure industrial and military - documents under the highest level of secrecy.
By request, cb Time can be set to panic mode, which means that all data will be erased after five unsuccessful code entries. This way, you won't ever have to worry about losing your phone again. In order to ensure the highest possible level of security, your data will not only be deleted, but also overwritten.
An unforgettable "wake-up experience"
- a symphony for all senses.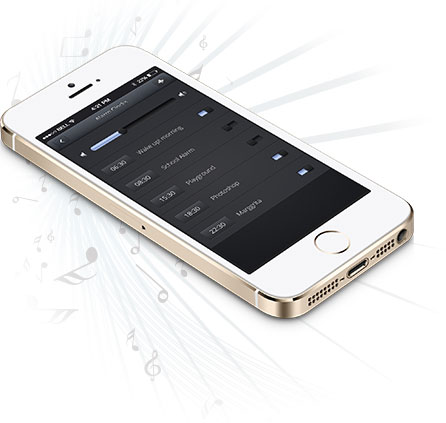 In many ways, we've done our best to create an innovative and unique app with alarm function. But what are the qualities of a good alarm clock? First of all, it should be easy to use and wake its owner at the perfect time. But is that really enough?
Here at cb innovations, we've been getting to the bottom of these questions and came to the conclusion that ease-of-use and simplicity cannot be achieved just by applying simplistic design concepts. True simplicity is so much more than ease of use. It's the natural order behind all things – the perfection we needed to complete cb Time.
This touch of perfection manifested in a small thing, which cannot be seen, but heard: a true melody.
Wake-up melodies for your soul. Invisible, yet essential for every good alarm clock. Classical music that completes the timeless nature of cb Time - like body and soul, these are the deeper essences of this Apps simplistic beauty.
You've never awakened like this before
What could be greater to wake up to than the fascinating melodies of a famous pianist?
Helen Jane Long is one of the most popular and versatile British composers. She is well known for her unforgettable scores and melodies. She worked closely with the composer Howard Shore - as heard in the "Lord of the Rings" trilogy. So far, Helen is the only female composer who has been inducted in the classical FM-Hall of Fame.
Now, several of her unique melodies help cb Time to achieve an incomparable "wake-up experience" and emphasize the app's harmonic sensuality. You'll never want to start your day any other way.
(Photo is copyright to Simon Fowler photography & BLE Music Ltd.)
Features
All pre-defined folders for notes, voice recordings or templates are used to organize personal data. The template folder is the perfect place to safely store your confidential data such as user information or credit card details; even more important documents can be placed in a protected folder, which can be secured with an additional password.
The theft folder automatically saves a photo made with your smartphone's front camera, should anyone but yourself try to access your data.
By the way, cb Time is available for Apple™ devices of the iPhone™, iPad™ and iPod™ touch family, including AirPlay™ support. That way, you can easily transfer presentations, music or videos to compatible TVs or audio systems wirelessly by using Apple™ TV. Documents from your data safe can easily be printed on any device using AirPrint™.
Security Made in Germany
Safety is one of our biggest concerns, which is why all our IT, processes and quality controls are located in Germany, where we can guarantee the highest safety standards. This way, "Security Made in Germany" can truly be seen as a seal of quality.
cb Time encrypts your entire data safety deposit as a single protected container file using the 256-Bit AES system. This encryption will only be carried out on your device.
Our products will never have any backdoors, master passwords or modified encryption systems.
Even though most consumers have already adopted cloud-solutions in order to synchronize their data with several devices, we at cb innovations intentionally left this feature out for security reasons. We do this to prevent your data from spreading to foreign servers. Once that happens, no one can control the destination of your data.
If you'd still like to import and export data, cb Time provides you with its own cb Transfer function, which allows you to share any kind of data in your Wifi home network.