Classic Edition
When we started the development of this unique product, we asked ourselves:
How can we reinvent the classic leather case for smartphones?
The answer to this question is our luxurious cb Softcase.
Beautifully hand-crafted from finest Italian premium leather. A combination of
innovative, sustainable materials and 935 Sterling silver. It's a unique expression, a bold statement.
Conceived by perfectionists.
Masterfully made by hand.
In order to assure the highest level of quality, we have each leather case made by hand.
With passionate design, first-class craftsmanship and premium materials, the cb Softcase establishes an extraordinary relationship to any iPhone 6/6S and iPhone 7
As a true comfort keeper, it will reliably protect your device from any hits or scratches. The inner lining made out of the innovative cb Microfiber beds your smartphone in a velvety cushion that doubles as a screen cleaner.

High-tech meets sustainability
It may sound paradoxical, but the cb Softcase is not only extremely soft, but also very durable.
During production, we use special nylon threads, natural oil varnishes and glues, which provides the water- and dirt-proof case with very high durability.
The smooth calf leather, which has been especially chosen for its unique surface feel and natural texture, is provided by a renowned Italian tannery known for its sustainable and environment-friendly production.
Quality and Production is maintained using environmentally friendly components and all-natural textile and materials.
An ingenious innovation -
cb Microfiber
Inside, this exclusive leather case hides an innovative protection layer called cb Microfiber.
It's the finest thread known to man, clocking in at a fineness of one gram per 10 kilometers of fabric. Each thread is a hundred times thinner than human hair, which makes it three times as fine as cotton.
The cb Microfiber perfectly secures your smartphone while giving it adequate leeway. It keeps it color, does not give off fluff and is extremely tear-resistant. In fact, it is so thin that it is able to clean your display when you put your smartphone in or out the case.
Breathe freely.
Design vocabulary that's one of a kind.
Inspired by the automotive industry, you will find subtly edged air openings on the back of the cb Softcase. These openings not only accentuate the stylish design but also establish optimal air circulation inside the case in combination with the cb Microfiber.
Simultaneously, these precisely laser cut air openings ensure that acoustic signals can also be heard outside of the case. You will definitely hear your smartphone ringing while it's embedded inside the cb Softcase.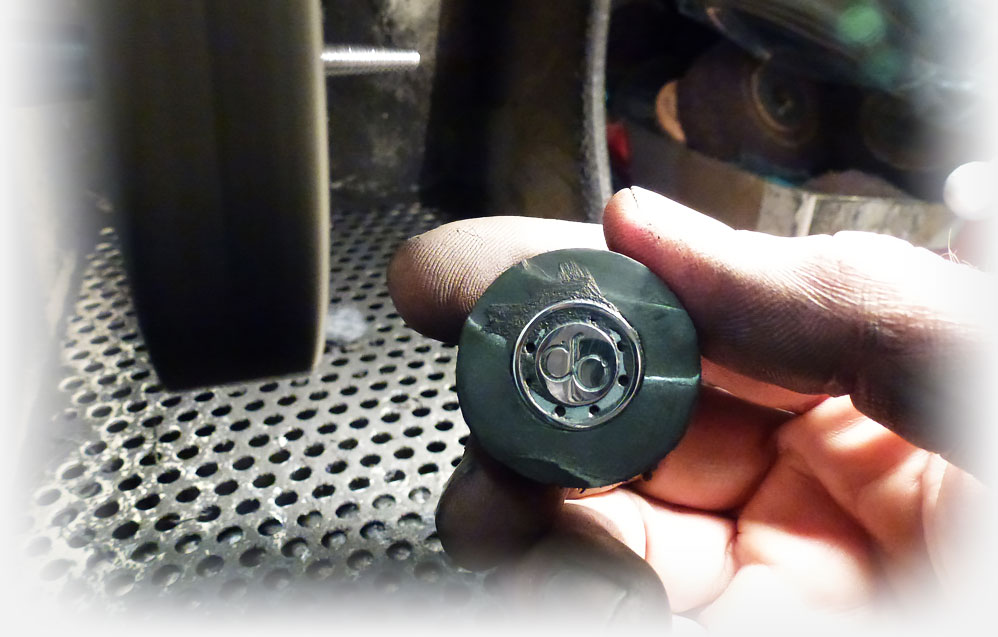 Exclusive gold work:
The cb button
Sometimes, the word "button" is not enough to describe the item in all of its characteristics.
In close collaboration with our goldsmith in Baden-Baden, we've made this exceptional trinket.
Its handmade appearance, in combination with the material of 935 Sterling silver, makes a genuine statement.
Each cb button is not only made in several personal work steps, but also sewn to the leather case by hand.
In order to protect this master piece from oxidation, it's also rhodium-plated.
This also makes it sturdy and long-lasting, while keeping its visually pleasing aesthetic.
The height of the cb button only measures a single millimeter,
which makes it so flat that your pants pocket won't even feel it when you slide it in.
A colorful range for each style
Give your cb Softcase a colorful note for every mood and occasion by choosing from a diverse color pallet that ranges from Happy Orange, Caramel Lion and Cherry Love to Black Night. The natural texture is one of the greatest natural aspects of fine calf leather, which makes each case completely unique.
This is why your personal cb Softcase can differ from the official pictures.
Exceptional gift boxes.
100% sustainable & 100% gifted with a sense of beauty
Each cb Softcase gets delivered in a luxurious gift box, which meets highest aesthetical expectations while manifesting exceptional sustainability. Enjoy a pleasant surprise when you open the box of your cb Softcase, which is made out of 100% biodegradable, natural pulp fiber.
All materials in this box, including the black line paper out of natural cotton, are free from any poisonous material and completely recyclable.